Whether an off-plan or completed, financial advisers consider property one of the most steady and valuable investments. Most economists suggest that buying property is a fine investing decision and a safe way to diversify your portfolio.
Potential buyers have two options to evaluate before purchasing the home of their dreams: off-plan or a completed property. Both have advantages and disadvantages. In our article, you will be having an advantage overview of both options to help you decide on your next move.
Off-plan property
Developers give you the ability to buy a property before it is built or as its construction is under way. Most of the time, buyers pay a deposit and a reservation fee. Both are negotiated with the developer, but in most cases, they would likely be equal to one third of the final purchase cost.
Advantages of an off-plan property
Price: Buying an incomplete property means that you can save money since developers prefer to sell units as quickly as possible to minimise the time for searching buyers after completion and move on to the next project.
This allows you to purchase property at lower prices, sometimes even below market value. For buyers who would like to purchase more than one unit, developers are able to give even lower prices.
Growth of property value: Buying at a discounted price comes with one more advantage. In general, the property market moves upwards, despite fluctuations caused by external factors. For example, an off-plan property bought in 2018 could have been completed by 2021.
Taking into consideration that the purchase has been made at a lower than usual cost, you could sell the unit upon completion, benefitting from growing market prices. This would increase your profit, which means an increased budget for your next investment plan.
Customisation: "Early bird gets the worm," is a common saying. Being one of the first buyers gives you the chance to select the ideal home for your standards. You can ask for the features you would like to have and customise your new home the way you want it. Buying an off-plan property allows you to use your own taste and puts a limit on compromises you would have to make with a completed property.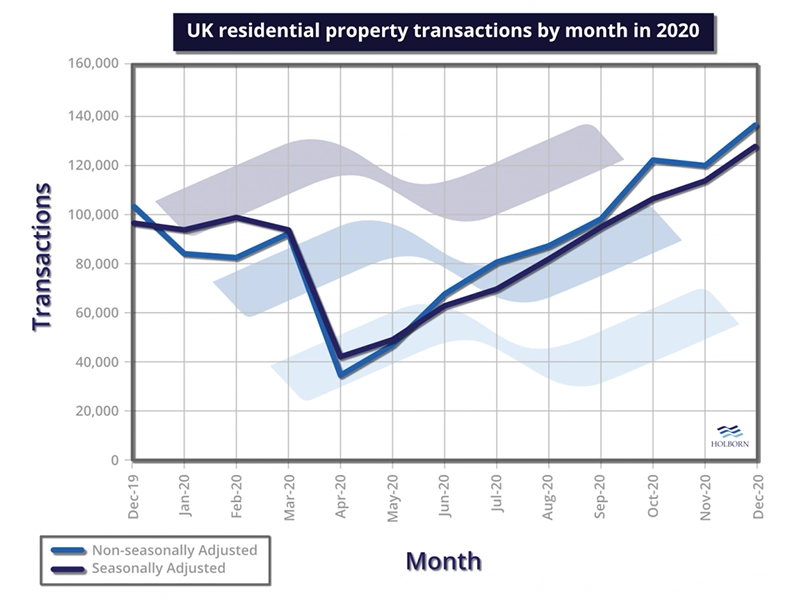 Completed property
There are no secrets here. Completed properties are the ones that you can buy and move in or let right away. A small Google search would reveal many of them available in your area.
Advantages of a completed property
Zero waiting time: Some buyers are impatient. A completed property eliminates any waiting time that could weigh on a purchase.
Transparency: With a completed property, what you see, it is what you get. You can ask to take a tour in the property you are interested in and evaluate if it suits your needs. This makes the assessment and the final decision more straightforward.
Price opportunities: In general, developers want to sell every available unit as soon as possible since keeping them in their inventory might be costly in terms of maintenance. If you have a clear goal and priorities, scrutinise the market and find the completed property you like. Then, ask the developer for more information and negotiate a lower price.
Of course, each property category has its disadvantages. Investing in property requires thorough market research. Detailed research would certainly take time, even after you set out your goals. If you would like to save time and money, there are experienced financial advisers who know the housing market and could help you with your quest.
Holborn Property on your side
Getting a mortgage and buying the home of your dreams is easy if you have the right type of advice and guidance. At Holborn Property, we offer an end-to-end service. We assist you with all aspects of the property transaction, providing a 360-degree service. With over 20 years of experience, we have the necessary expertise in the international property market. Our focus on professionalism ensures that your purchase will be quick and stress-free. Get in touch with our advisers today by using the contact form below.
Speak to a Holborn Assets Property Investment Expert