Investing in Brighton is an option that investors should consider. Brighton is a seaside resort just 48 miles far from the UK's capital city, London. But you probably already know that. UK house prices have skyrocketed in the last few years despite the coronavirus pandemic as more people have figured that remote working comes with an opportunity for better life quality.
Brighton is one of the cities that offer investors a broad range of benefits. In this blog, we will show you why you should consider diversifying your investment portfolio by purchasing property in one of the most beautiful cities in the south of the UK.
Is Brighton a good place to invest in property?
Some years ago, maybe Brighton would not have been considered an ideal place to invest in property. People were focused on London and its suburbs, trying to be close to their job places and minimise commuting. This isn't the case anymore; the demand for property outside of London is very strong, with attractive investment opportunities existing, especially in seaside towns.
Let's see some of the main selling points when it comes to investing in property in Brighton.
Brighton's proximity to London
Brighton & Hove is very close to the capital, where hundreds of thousands of Britons go every day to work and then return to their homes. The coastal town is 75 kilometres away from London. According to thetrainline.com, "it takes an average of 1h 22m to travel from Brighton to London by train, over a distance of around 47 miles (75 km). There are normally 667 trains per day travelling from Brighton to London."
If you would like to use your car to visit London, it would take around 2 hours to reach the capital. A journey by bus is also an option, but for this one, you will have to spend two and a half hours. Brighton is really close to the UK's business centre, so buying property there doesn't mean that you will have to sacrifice your career or stop enjoying your days off by shopping and having fun in the capital.
Brighton is next to the sea!
Is there anything better than waking up in the morning and being able to walk by the sea, enjoying the breeze? Brits living in the ear of Queen Victoria were the ones who first called Brighton & Hove "London-by-the-Sea".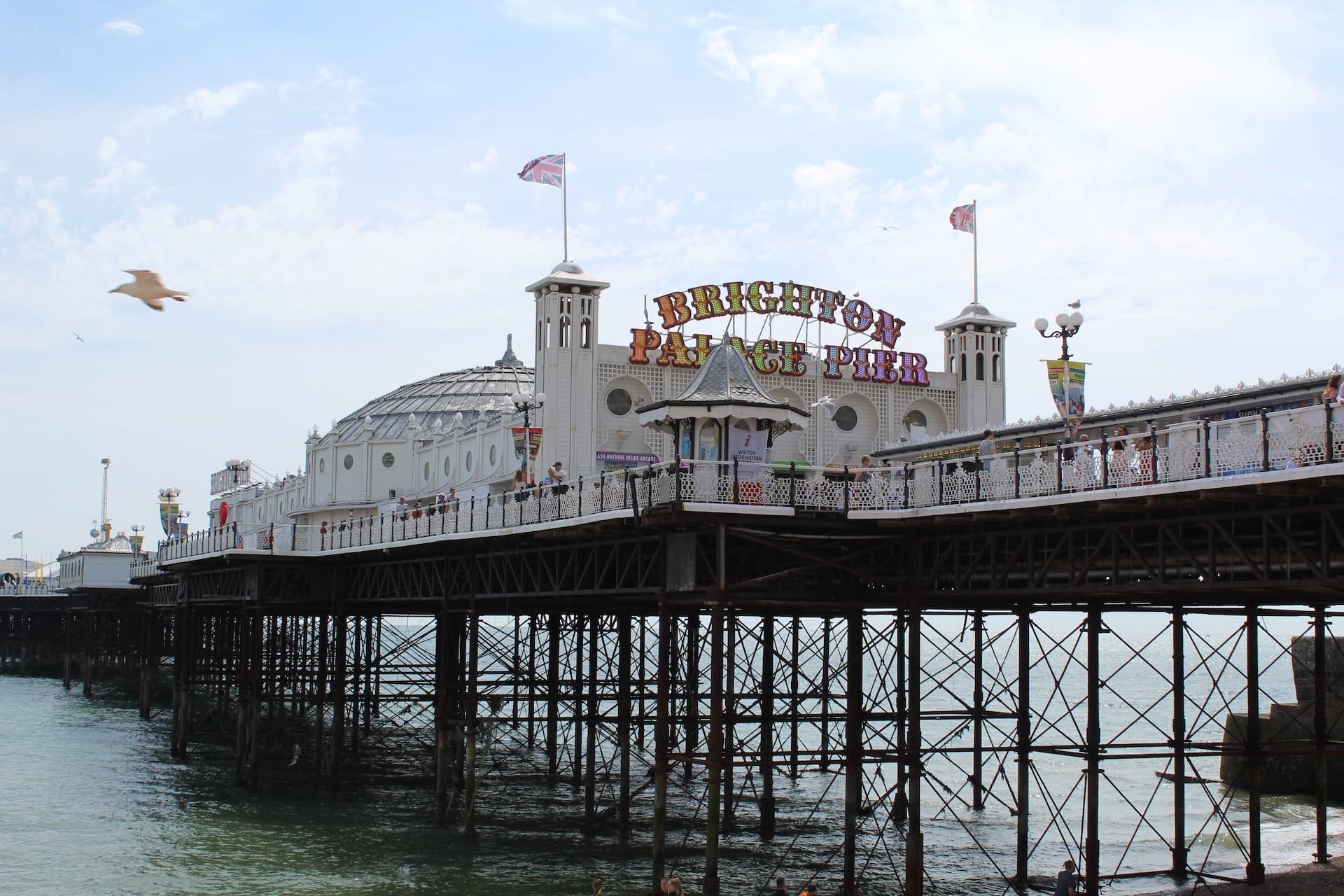 Although the two cities have since merged into one, the nickname still fits. Londoners who are tired of the city and want to breathe some fresh air near the ocean frequently make the trip here, and not only on weekends. The busy Sussex city features miles of shingle coastline, a pier that has been photographed numerous times, a spectacular former Royal Palace, and some of the country's finest examples of Regency architecture, among other things.
Also, don't forget that a trip to France is not a difficult task as you can be in Calais, on French soil, in approximately 3 hours.
Brighton has become a property hotspot
Brighton is one of the top property hotspots in the UK right now. According to Rightmove, "properties in Brighton had an overall average property price of £473,355 over the last year. The majority of sales in Brighton during the last year were flats, selling for an average price of £335,832. Terraced properties sold for an average of £574,320, with semi-detached properties fetching £608,911. Overall, sold prices in Brighton over the last year were similar to the previous year and 13% up on the 2019 peak of £418,112."
Numbers don't lie. The property market in East Sussex is booming, and the return on investment is high. On average, properties in Brighton spend ten weeks on the market.
Brighton: One of the happiest places to live in the UK
In 2015, Brighton & Hove was named the happiest place to live in the UK. In 2021, Brighton came in at fourth place on Rightmove's Happy at Home Index behind Hexham, Richard upon Thames and Harrogate.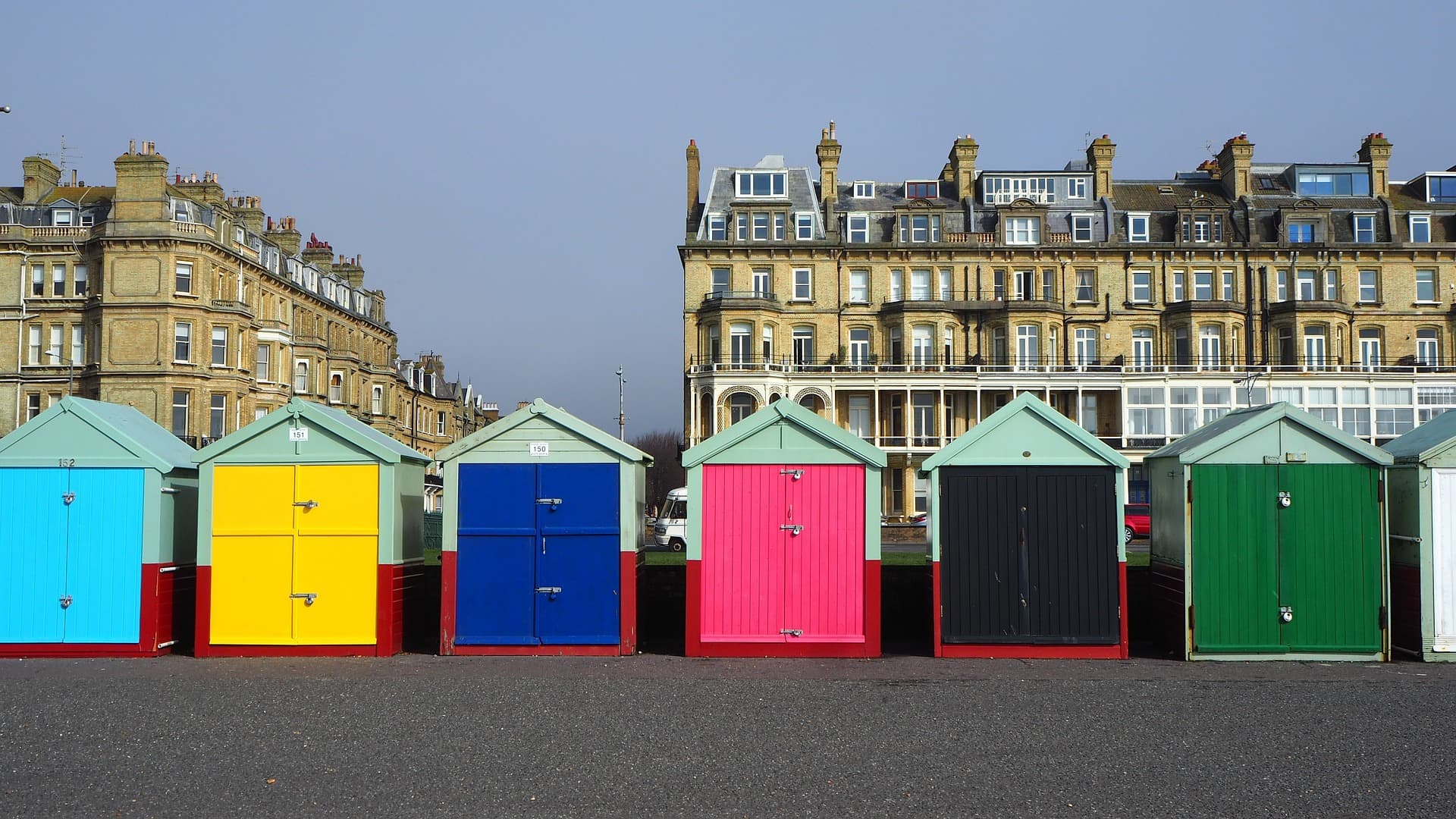 It seems that the sea's fresh air and sunny weather keep Brighton & Hove residents smiling. A report by Smartsurvey in 2021 showed that Brighton is an excellent choice for workers. Brighton came third after Edinburgh and Bournemouth with the survey noting that "those in Brighton had a happiness score of 7.6/10 and 7.77/10 when it comes to life satisfaction."
Holborn Property Investments shows the way!
Holborn Property Investments collaborates with a number of the most important and well-known property developers in the United Kingdom as well as internationally. Because of this, we are able to provide our customers with access to a unique selection of off-plan and finished developments.
Our real estate experts have a wealth of knowledge in the field of property investing, both in the United Kingdom and internationally. In addition, we deal with clients both locally and internationally. Therefore, Holborn Property Investments is able to assist you in achieving your investment objectives by providing you with the very finest property investments no matter where in the world you may be located.
Those interested in investing in property in the United Kingdom or elsewhere can benefit from the end-to-end service and comprehensive solutions provided by Holborn Property Investments.
Speak to a Holborn Assets Property Investment Expert